Subscribe to CDO EXTREME by Email
This is perhaps the most beautiful sunset Lili and I have seen.. One do not need an ampoule detecteur presence while the sun is setting like this, as it is too much a glare.. Even an ampoule led or a regular ampoule can not match how bright the sky was that afternoon... I felt really happy seeing the sun set while I was standing by the seashore in Pangyawan last Saturday...
By the way, this post is my entry for this week's meme: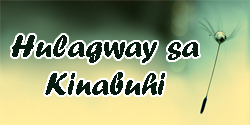 As you can see, the sea shore is also where the fishermen kept all their fishing boats or "banka".. In other terms, duongan means, "dungu-anan".. Fresh fishes are sold right after the fishing boats have docked and buyers buy them really cheap, and fresh...
Check Related Links:
-->